Te Kapa | Our Team
Director (Acting)
The Ven. Dr Hirini Kaa
Ngāti Porou, Ngāti Kahungunu, Rongowhakaata
The Ven Dr Hirini Kaa is Archdeacon for Mātauranga in the Anglican Church in Aotearoa New Zealand.
Dr Kaa has worked in the social services sector, as an academic at the University of Auckland, for his iwi, and now with Te Pīhopatanga o Aotearoa (the Māori Anglican Church) focusing on mātauranga (knowledge and ways of knowing). Since researching and presenting the historical documentary series The Prophets for Māori Television, he has gone on to become a significant media commentator on a range of critical topics.
In 2021 Dr Kaa was co-winner of the NZ Historical Association's W.H. Oliver Prize for the best book on any aspect of New Zealand History and winner of the NZHA Erik Olssen prize for best first book for Te Hāhi Mihinare. He was also co-winner of 2021 Ernest Scott Prize (Melbourne University), which is awarded annually to a work based on original research that contributes to the history of Australia or New Zealand or to the history of colonisation. Te Hāhi Mihinare was also a finalist in the Ockham New Zealand Book Awards.
Read more here about Te Hāhi Mihinare…
Deputy Director
Rev. Peter Bargh
Rev. Peter Bargh is a priest and Third Order Franciscan who has served in parish ministry in the Diocese of Auckland as well as in the Diocese of Waikato and Taranaki. He has tutored and taught at the University of Auckland, Bishop Patteson Theological College and Te Rau Theological College, as well as diocesan and amorangi formation programmes. His post-graduate work looked at Te Pouhere (the Constitution of the Anglican Church in Aotearoa New Zealand and Polynesia), as well as the ecclesiology of various Anglican Churches around the Anglican Communion.
Peter is husband to Kahu and father to Timothy, Francis and James. He lives in the Waikato.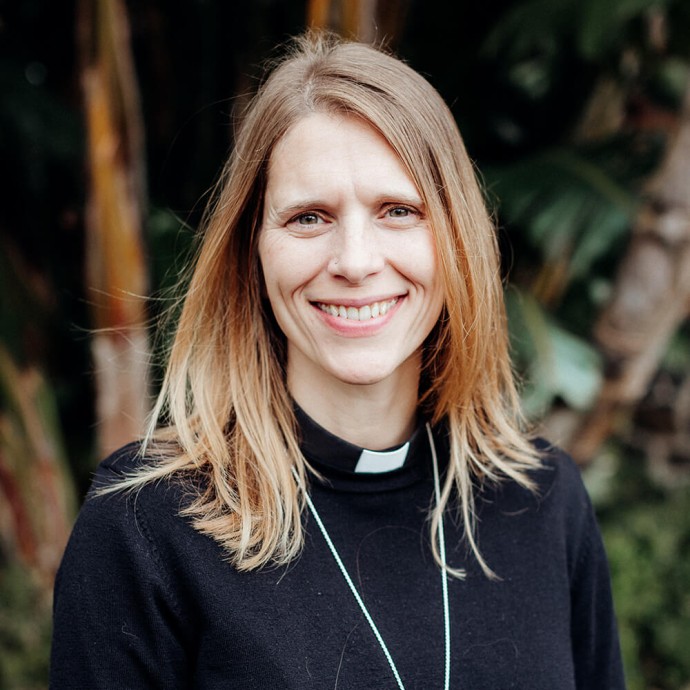 Advisor (Wāhine)
Rev. Blythe Cody
Rev. Blythe Cody is a priest who has served in parish ministry in the Diocese of Waikato and Taranaki. She is currently the Vicar of St Aidans, Claudelands in Hamilton. She has gained experience as an Anglican Schools Chaplain intern and Apostolic intern. She brings to her role experience in theology and psychology, as well as in the hospitality and management industries. Blythe has served overseas in missions and has lived across the United States and Aotearoa. She is wife to Lewis and mother to Maura, Elijah, Noah and Petra.
Administrator
Keith Webber
Keith Webber is an experienced administrator. He has served in several roles including with Anglican Action Mahi Mihinare as Accounts Assistant for five years prior to this role. Keith has family ties to St Bride's Anglican Church, Otorohanga and St Margaret's Anglican Church, Taihape. He married Jenny at St Margaret's where she was the third generation in her whanau to be married there. They have four adult children. Keith is currently a member on the board of the Hamilton Combined Christian Foodbank Trust, feeding the hungry. Passionate about the great outdoors, Keith enjoys road cycling, walking, and playing guitar.